Give your dog Optimum Care
The ultimate nutrition, made with powerful, natural ingredients.
Made with 60% meat or fish for high quality protein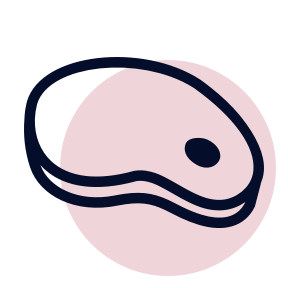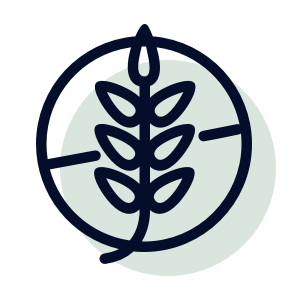 Natural prebiotics to support gut health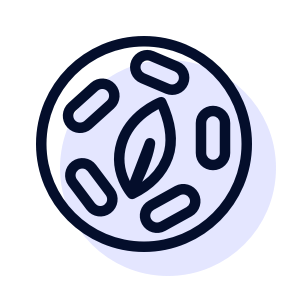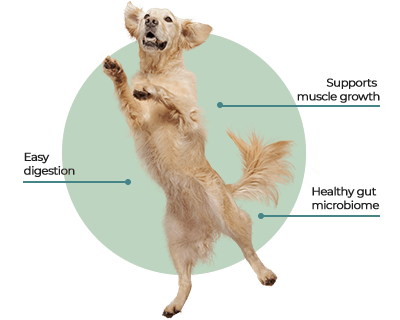 Optimum Care supports your dog's health like nothing else
Made with natural ingredients and the highest quality protein – at least 60% of your dog's favourite type of meat or fish – our Optimum Care range is next-level deliciousness for your dog. 
It's packed with nature's best, antioxidant-rich veggies; bursting with vitamins and minerals; and designed to support healthy muscle growth and recovery – along with healthy digestion, gut microbiome, joints, and skin & coat.
Explore the range
Choose from 6 delicious recipes, all made with the highest-quality protein and hardest-working ingredients from nature to give your dog the best nutritional support.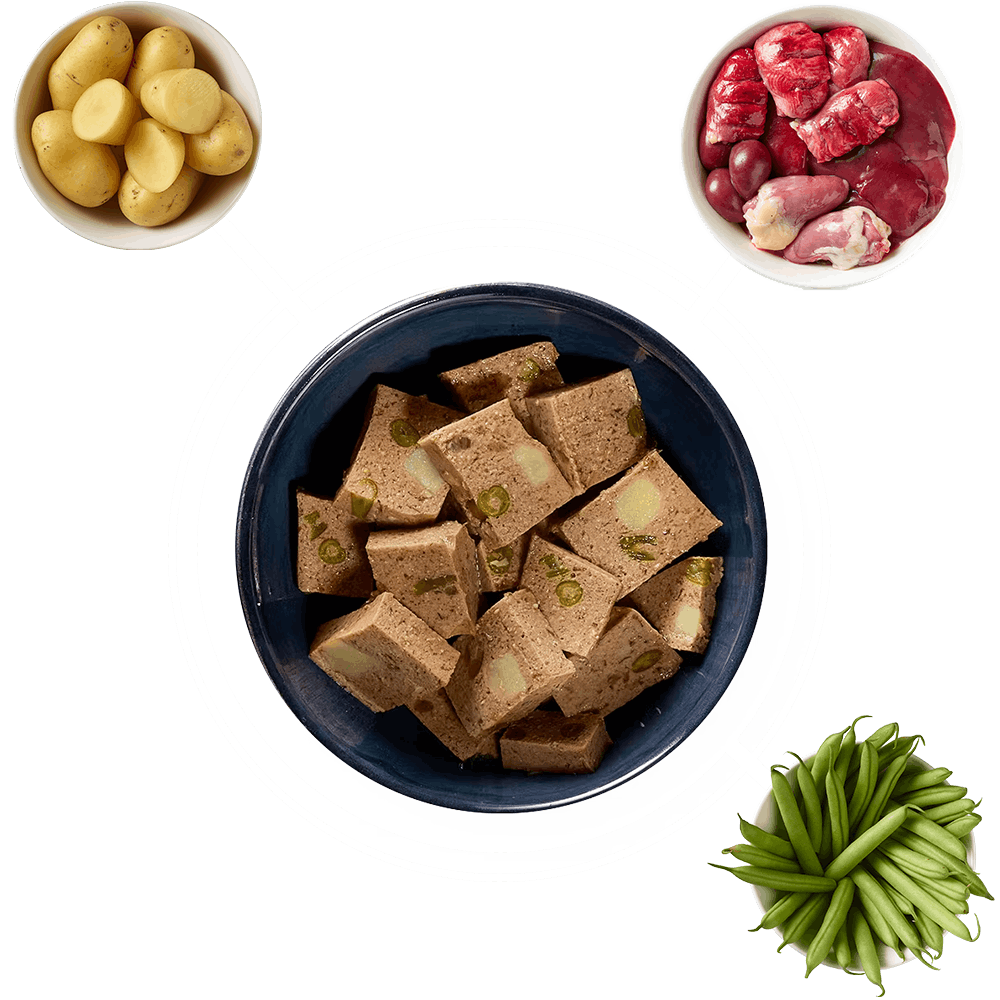 Poultry Pie with Green Beans: 60% chicken & turkey, fibre-rich green beans and chicory – a prebiotic superstar.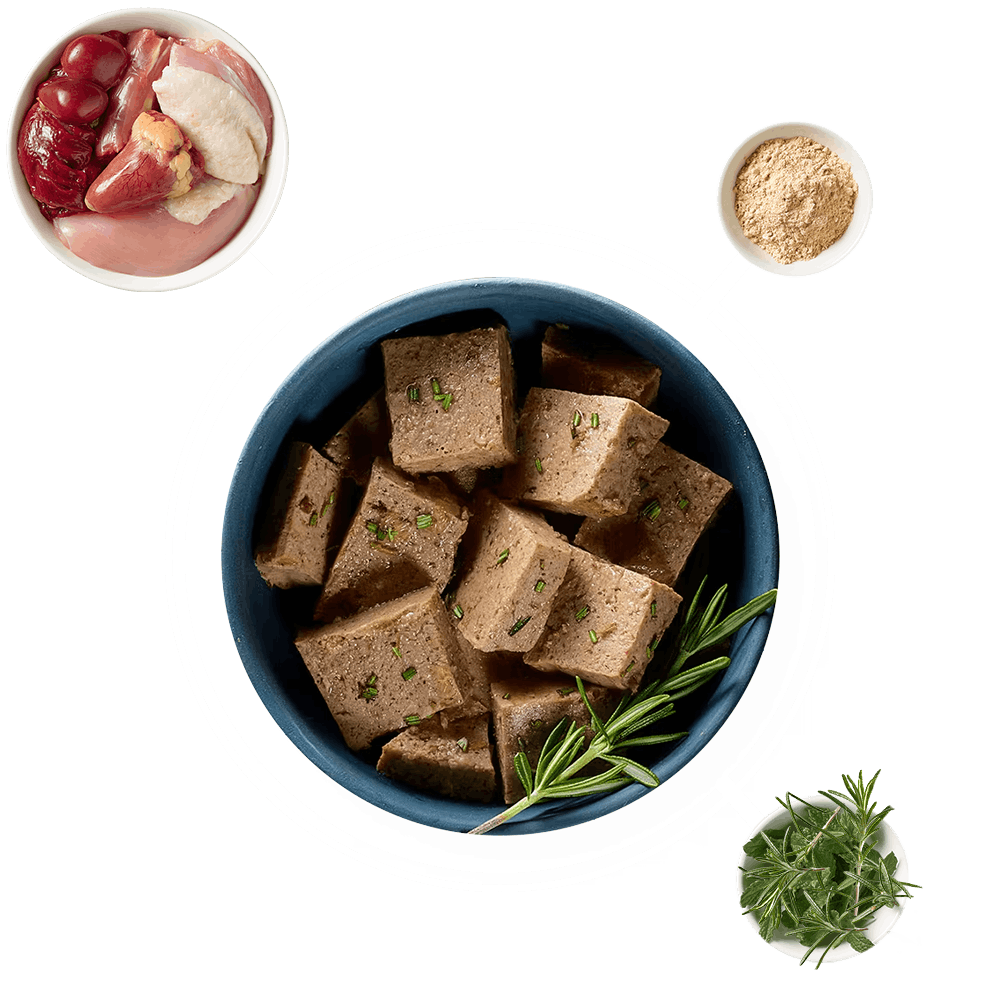 Chicken with Rosemary: 60% chicken and fragrant, peppery, antioxidant-rich rosemary.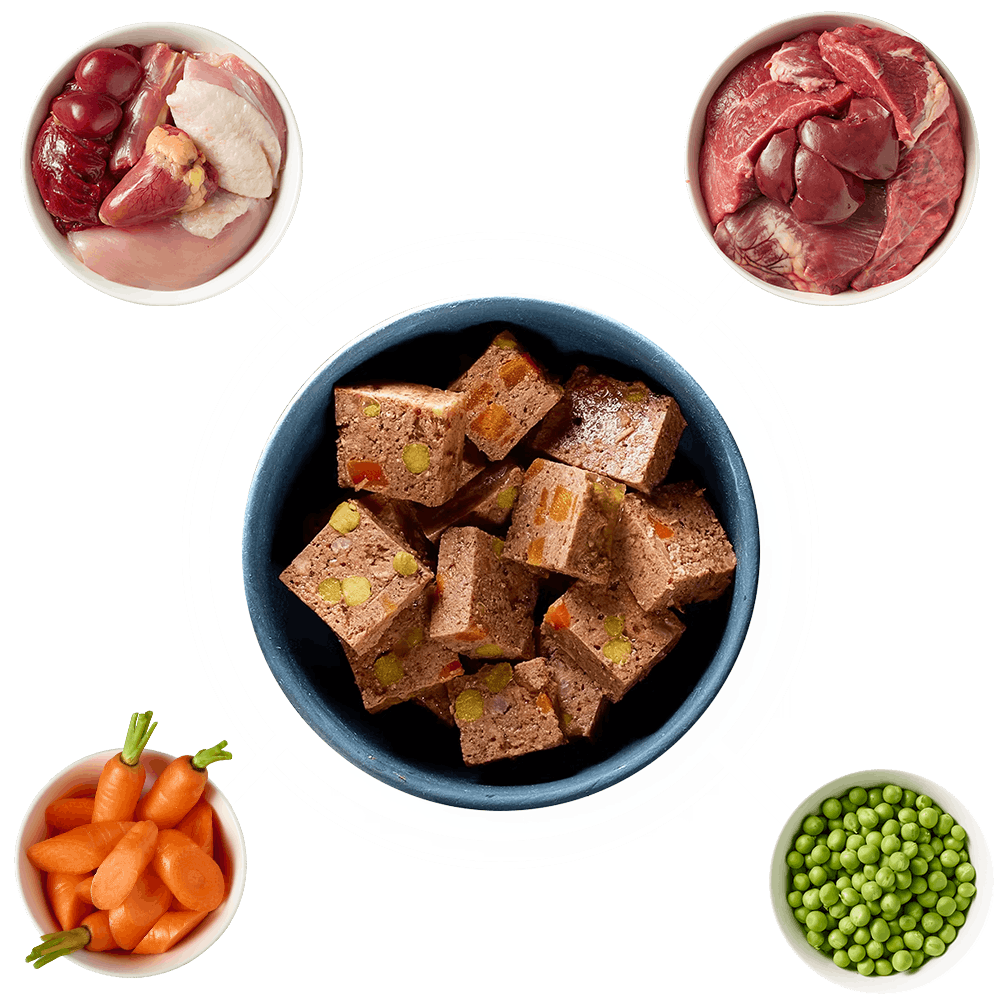 Beef and Poultry Stew with Carrots and Peas: 60% beef & poultry with a nutritious medley of crunchy, vitamin-rich carrots and peas.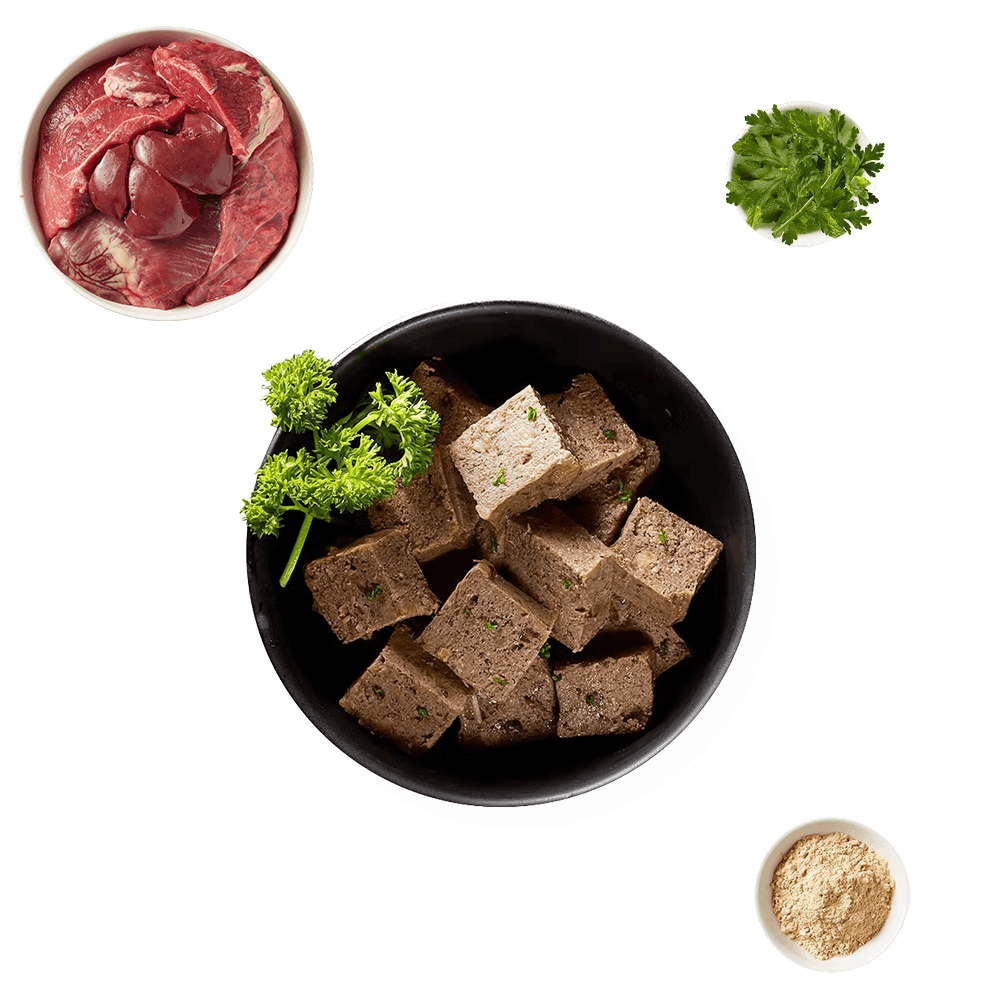 Beef with Parsley and Chicory: 60% beef, vitamin and mineral-rich parsley, and chicory – a prebiotic superstar.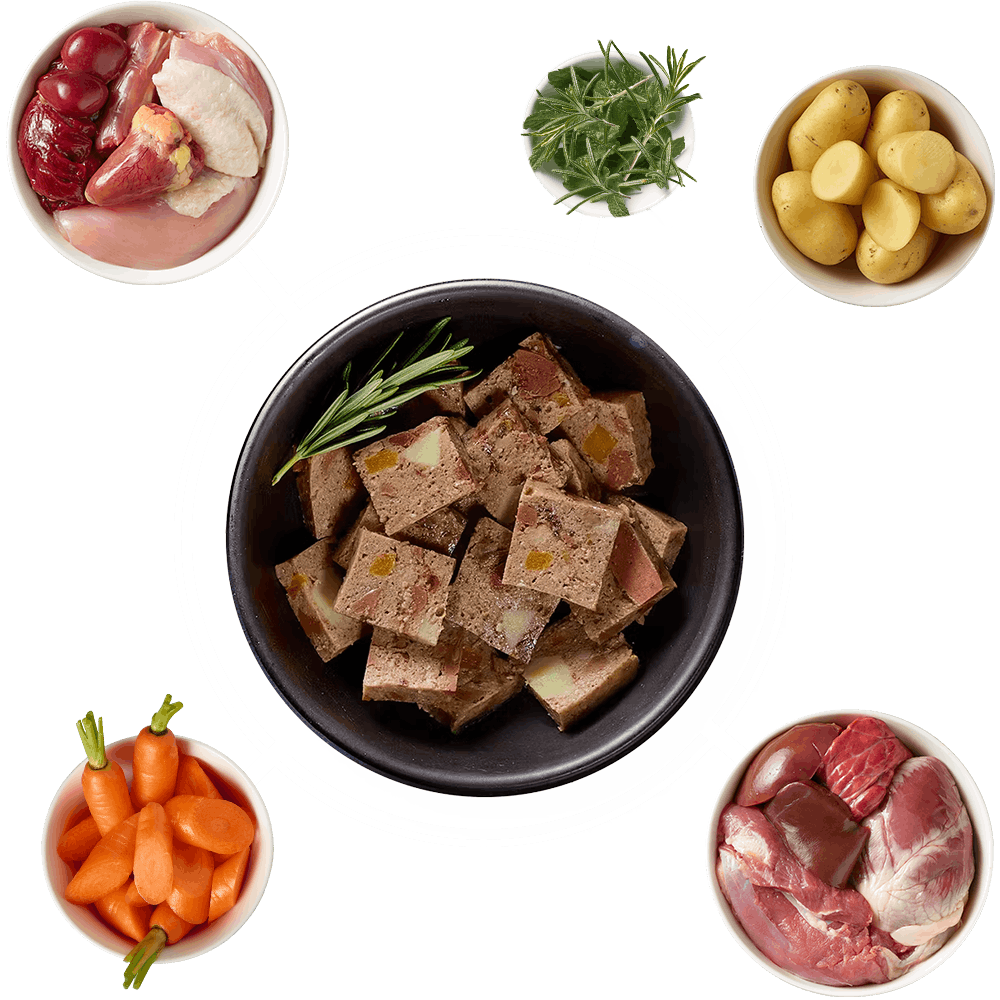 Shepherd's Pie with Lamb & Carrots: 60% chicken & lamb with crunchy, vitamin-rich carrots and Omega-3 fatty acids.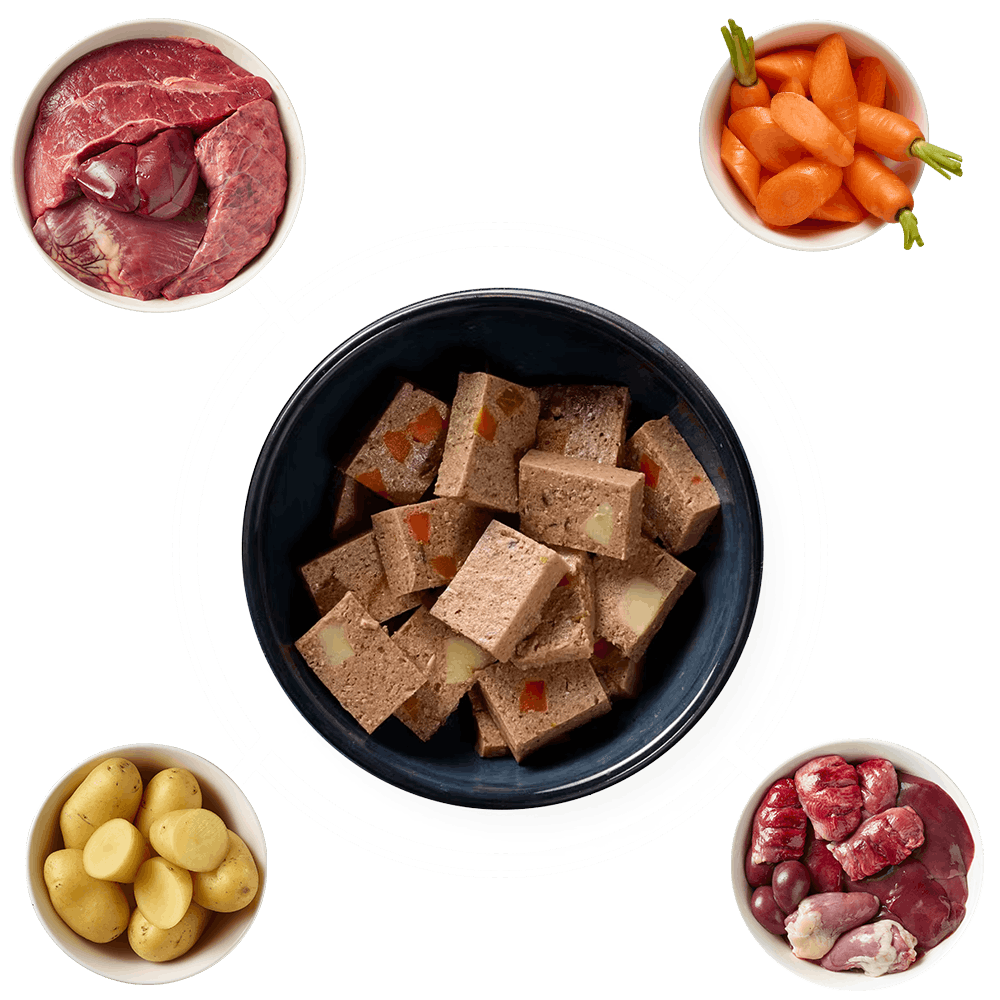 Poultry and Game Hotpot with Duck and Carrots: 60% poultry & game, with crunchy, vitamin-rich carrots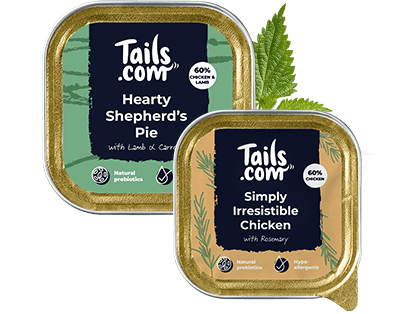 Now available in two sizes!
Our Optimum Care wet dog food recipes now come in different sizes
300g
150g
When you add Optimum Care wet food to your subscription, we'll recommend the right amount to go with your dog's unique kibble. You'll always get our expert guidance and advice so you know you're feeding your dog just the right amount for them.