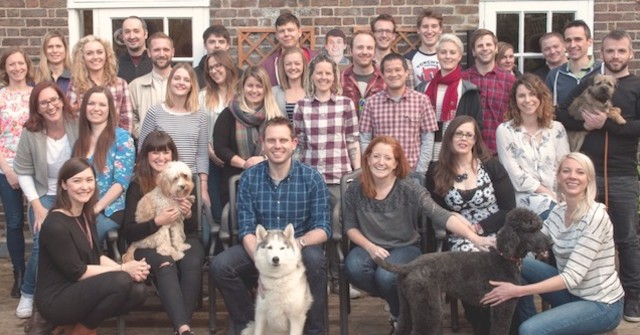 why we started tails.com
Here at tails.com, our team is made up of a group of people who all share a belief that we're making a product that can change the lives of dogs and their owners for good.

Our canine friends are so special and unique and yet we were feeding them one-size-fits-all, generic food – it just didn't feel right. Choosing was confusing and without reassurance. Buying was difficult too with options ranging from suspiciously cheap to eye-wateringly expensive.

So in 2013 we set about creating a better, smarter and just plain simpler way to feed our dogs. Following a year of extensive researching, trialing and formulating, tails.com was launched in the summer of 2014. A service that allows every single dog to have their own unique, freshly-blended food that is as individual as they are and that gives their owners the reassurance that they're doing the best for their dog in a way that won't break the bank.
Since our launch, we've grown a large community of loyal customers who are seeing the benefits that tailor-made nutrition can have on their dogs, as well as the benefits our service can bring to their own busy lives. We really love reading their positive feedback on trustpilot.com
who we are
Our animal nutritionists and vets have over 30 years of experience in dog nutrition, our software engineers are from businesses including Amazon and LoveFilm, and our marketing and product teams have worked on other pet food brands, and for businesses including innocent drinks and graze.com. Our award-winning Customer Support team are from a wide range of backgrounds including Battersea Dogs and Cats Home and The Dog House.
Aside from being a lifelong dog-owner, our Lead Nutritionist, Dr Samantha Ware, has a PhD in animal nutrition and over 15 years of experience in the pet food industry as a nutritionist designing balanced food for dogs and cats, including formulating food for the Royal dogs.
As a pet nutritionist, the most common question I face is 'what is the best food that I can feed my pet?' Despite the plethora of brands and products available in the market it can often be quite a challenge to find and select that perfect product to fit that specific pet. Bespoke diets are the ideal solution. Here at tails.com, we fully embrace and acknowledge that each pet is an individual and has its own unique nutritional needs. - Samantha
Our Head Vet Sean brings veterinary experience to our team, having worked for over 6 years in clinical practice. Primarily treating dogs and cats, he also has an interest in exotic animals. Sean's role is to improve and develop our product range as well as helping our marketing and customer support teams. Sean brings a unique breadth of knowledge on all things canine and understands better than anyone the unique emotional bond between dogs and their owners.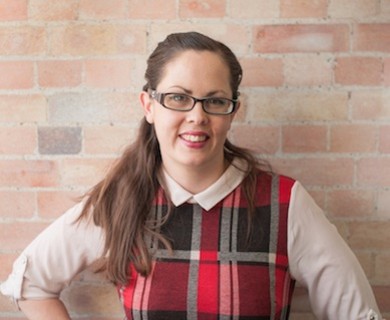 We're lucky to have Amy, a qualified Vet Nurse with ten years of experience, in our Customer Support team. She has industry-leading expertise in animal nutrition and education and has previously set up weight clinics as well as spending time improving the diets of strays at animal rescue centres. Amy has two dogs – Lola and Roxy, who are sisters from the same litter of a Rottweiler and Labrador, but have very different personalities. Both however, love their tails.com food.
meet the team
Henrik
Jamie
Ellie
Charlotte
Adele
Sean
Lorna
Mike
Nicky
Charlie
Kat
Alan
Mario
Lucy
Karri
Jared
Graihagh
Christina
Jo