Party Pack
For pooches who love to party!
Suitable for dogs of any size from 12 months old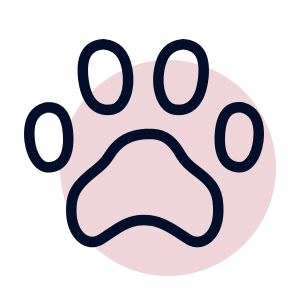 Toys, treats, a biscuit to decorate and a bandana fit for a 'party animal'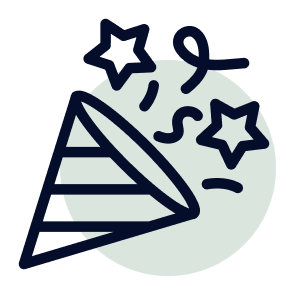 All treats are made to a wheat-free recipe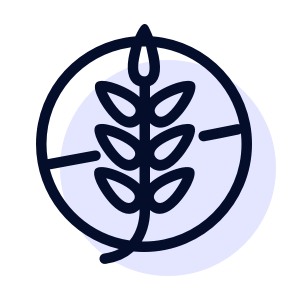 Time to celebrate your dog
The Party Pack is perfect for birthdays, adoption anniversaries and any special occasion you can think of (or make up) to celebrate your dog - just watch out for excitable tails during the grand unboxing, because we've crammed all their faves in.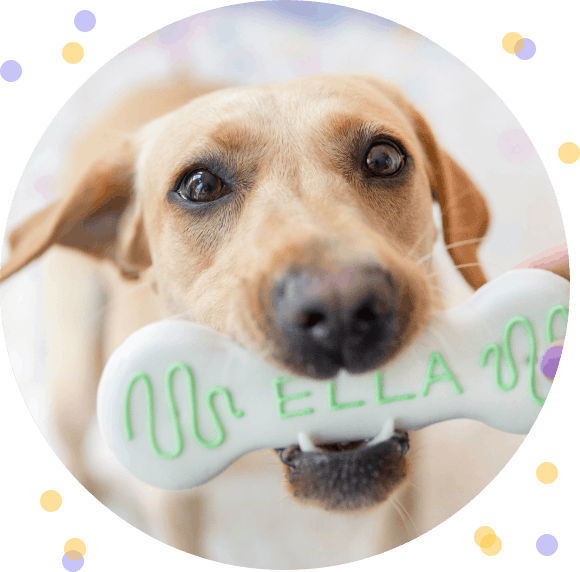 Party Biscuit
A delicious, chompable biscuit. We've included icing to create a showstopper with your dog's name on it.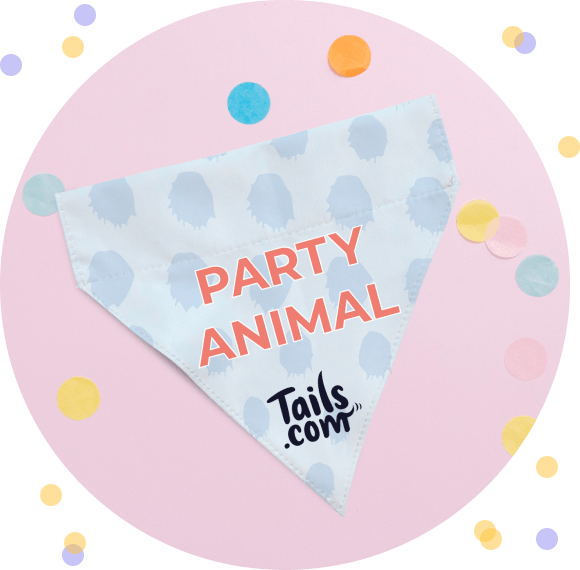 Party Animal Bandana
Party in style with the party animal bandana.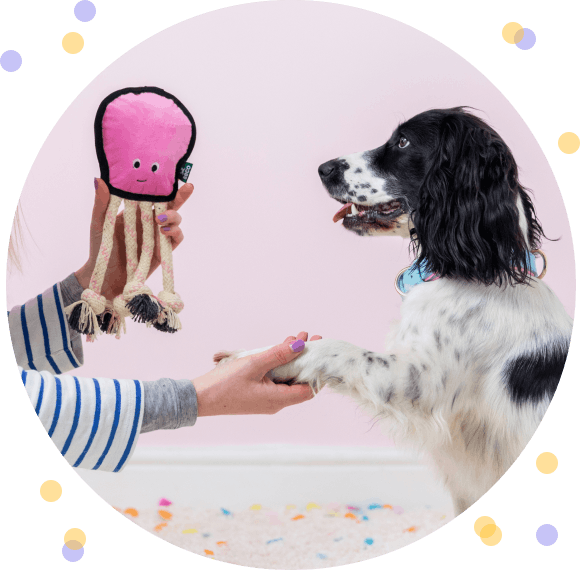 Ollie the Octopus
He's squeaky, chewy, tough, and perfect for play time.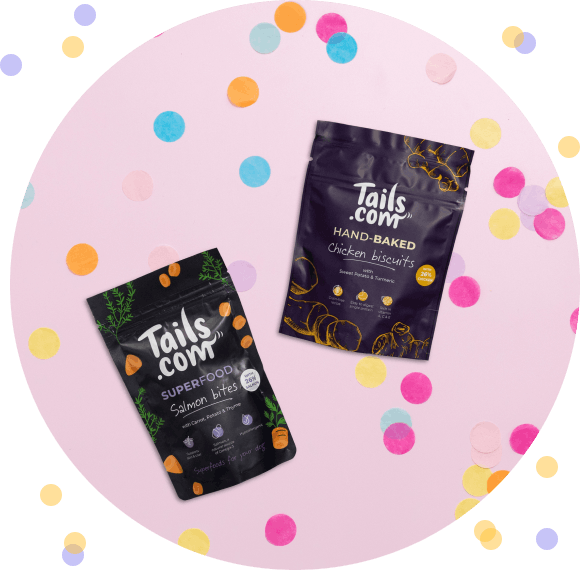 Tempting Treats
Treats for the party and for days after to keep that special feeling going.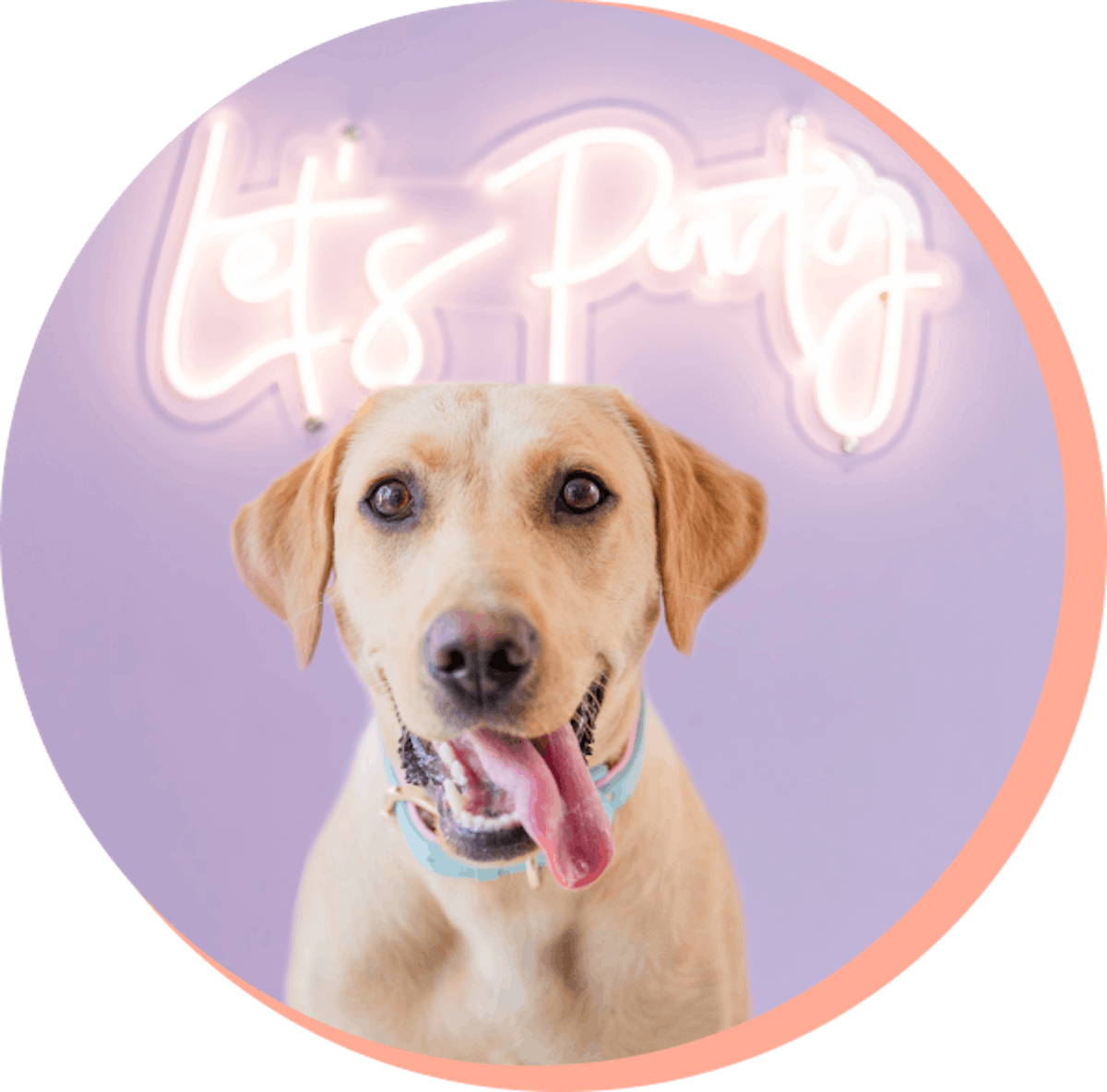 On the blog
Throwing a party for your dog? Check out these tips from our behaviourist, Carolyn Menteith, to keep tails wagging.